Sony NP-FZ100 Dummy Battery
Why limit your camera trap battery life because your camera ran out of power? This dummy battery will let your Scout Camera Controller power your camera.
Compatibility List: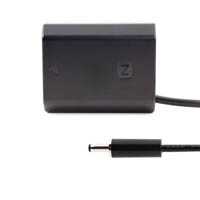 Sony A7SIII, A7III, A7RIII, A7RIV, A7RV, A9, A9II
Don't see your camera in this list - see the rest of our Dummy Batteries.