Scout Li-Ion Battery Kit - 5200 mAHr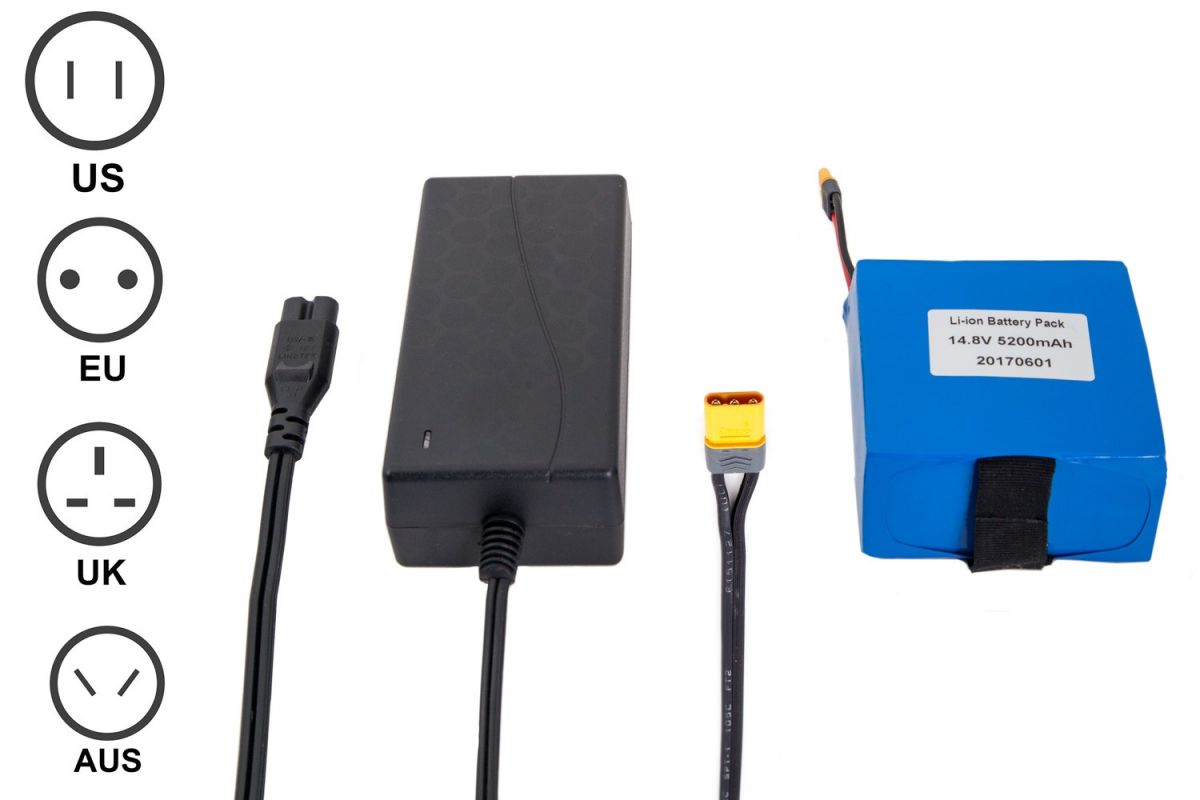 This Li-Ion Battery Kit will power the Scout Camera Controller or Scout Flash. This kit includes:

14.8V 5200mAHr Battery with keyed connector
3A Li-Ion Battery Charger
1m (3ft) AC power Cord


Battery has short circuit, over-charge, and under-charge protection.

Battery Pack Dimensions and Weight:
76mm x 72mm x 40mm
Pigtail Length: 58mm
Weight: 0.4kg (14.2oz)

Connector: 3-pin keyed
Provides power long-term power for your Scout Camera Controller or Scout Flash. Note: This battery is NOT compatible with StackShot 3X, StackShot or StopShot.
Please review the Li-Ion Battery Safety consdierations before use.

This kit cannot be shipped by the US Postal Service, you must choose FedEx or UPS shipping when ordering this product.