Water Valve Mounting Bracket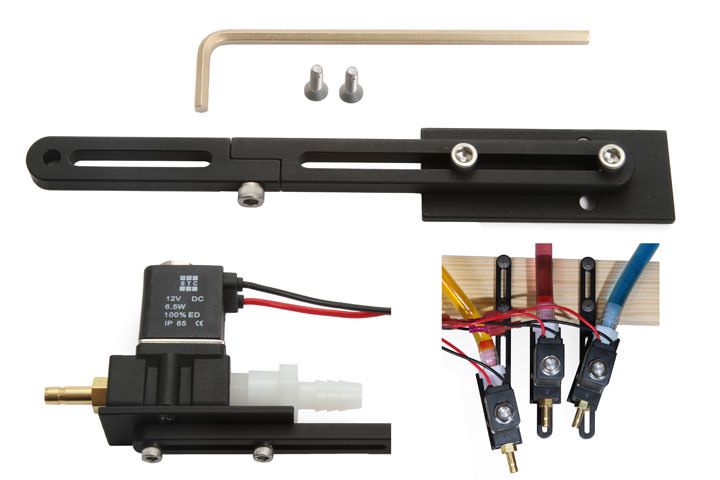 This Bracket has been specially designed to hold our water valve and give you adjustment in 3-axis. Once mounted the water valve can be swiveled, tilted and moved up or down. Designed to give the adjustments you need to get two water drops of separate colors to collide.  This flexibility is required once you get into multiple valves and you're trying to get the drops to collide with each other.

What's included:
Water Valve Bracket
#6 Thread Forming Philips Screws to attach valve (2)
Allen Key

Constructed out of T6061 Anodized Aluminum with Stainless Steel Fasteners

Overall Length - 6" (150mm)

Mariotte Siphon Extension Kit required when using the water valve bracket.

Water Valve purchased separately.