StackShot 3X - Real-time Motion Control - Automated Pan/Tilt.
Fast Real-time Pan Alabama Hills from Cognisys Inc. on Vimeo.
In addition to the shoot-move-shoot time lapse capability the StackShot 3X can also perform real-time video motion. The above video was taken using the "preview" feature on a motion profile for a shoot-move-shoot time lapse movie. It is also possible to configure StackShot 3X to perform real-time video by programming in a motion profile. You don't have to know how many degrees you want to move in each direction, just set up the start and end points using the controls on StackShot 3X while looking though the view finder or using live view. A helper is available to walk you through all of the steps needed to configure the motion you are looking for.
Pre-programmed Axis Options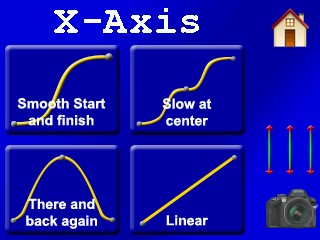 Easily Frame Your Start and Stop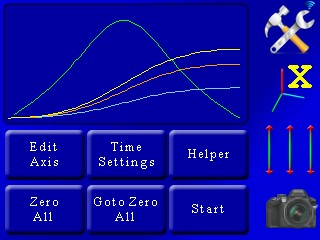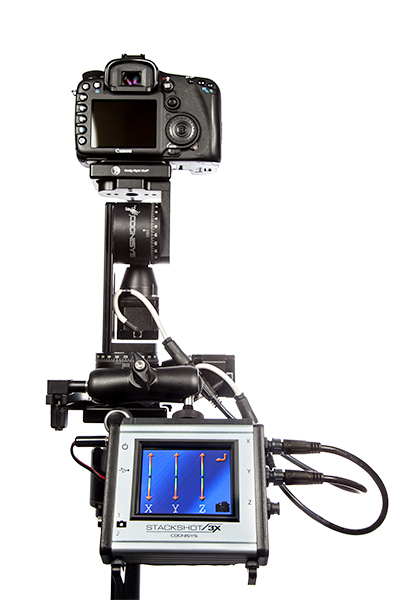 With StackShot 3X there is no need to enter the number of degrees you want to pan or tilt -- you can simply use the axis controls to move to the first frame of the video, select that as your start point, then use the controls again to move to where you want the last frame and choose that as your end. What if you want a more complicated path? No problem! Pick when in your movie you want to arrive at this next point, send the camera there with the axis controls and add and edit key frames. Then you can preview your movie - before you invest several hours into the time lapse. The preview will happen quickly so you even record a real time video to see how the framing for your motion profile will look.
Realtime Alabama Hills from Cognisys Inc. on Vimeo.
What else can StackShot 3X do?
Find the StackShot 3X and technical specs in the store.