Cognisys Quick Release Clamp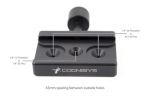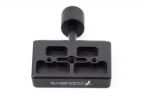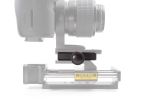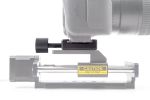 This Arca compatible quick release clamp is designed to give you a quick and easy method for attaching your camera to the StackShot Macro Rail, Rotary Tables and the Slider. The clamp is constructed from Anodized T-6061 aluminum and stainless steel hardware. This clamp also features a captive knob to prevent loss in the field. The knob is a large 1" diameter for easy grip. The clamp holes are designed to be mounted in horizontal or perpendicular to the Cognisys Arca Adapter Plate.

Includes:
1- Arca Quick Release Clamp
1 - 1/4-20 x 5/8 - Flat head hex bolt
2 - #10-24 x 1/2 - Flat head hex bolts
2- Allen Keys (1/8" and 5/32")
Features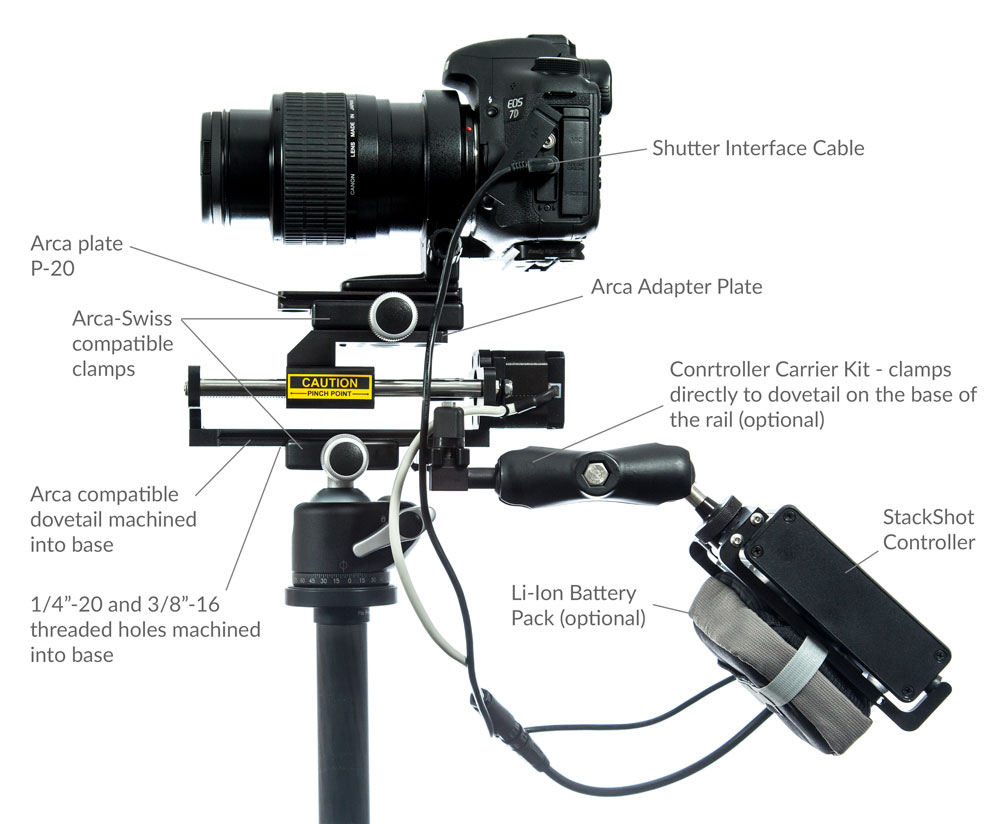 Cognisys Quick Release Clamp
The Cognisys Quick Release Clamp was designed to fit on the StackShot Arca Adapter plate to securely hold your camera to the StackShot Macro Rail. The clamp is Arca Swiss compatible and it will also mount directly to our rotary tables using one of the rotary table spacer kits. This clamp can be mounted in both perpendicular and parallel directions on the macro rail (see below for examples).
The Quick Release Clamp features all aluminum and Stainless Steel construction, all aluminum parts are black anodized. The knob is a large 1" knurled knob for easy grip and secure tightening. The knob is captive to prevent loss of any parts in the field.
For an image of the complete mounting system for StackShot visit the Arca Adapter Plate page.
Quick Release Clamp Orientation
The Quick Release Clamp can be mounted to the Arca Adapter Plate either perpendicular to or parallel to the camera. This allows mounting of the camera to the StackShot Rail either by the lens foot (left image a Wimberley P-20) or by the camera (right image a Wimberley P-5 plate). The bolts to attach the clamp can be removed directly from the top - no need to remove the Arca Adapter Plate from the StackShot Rail.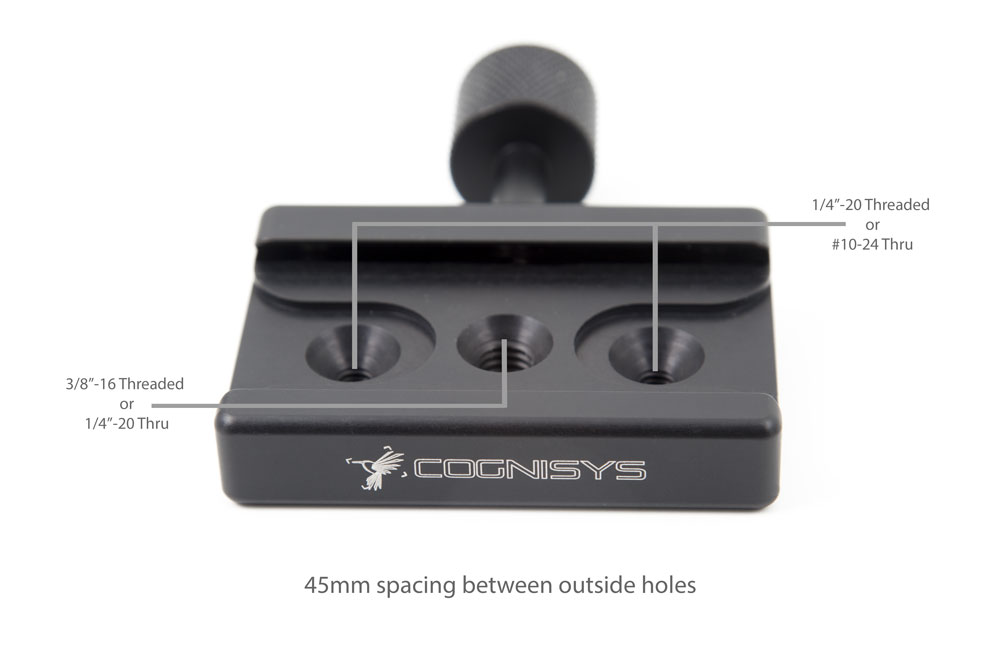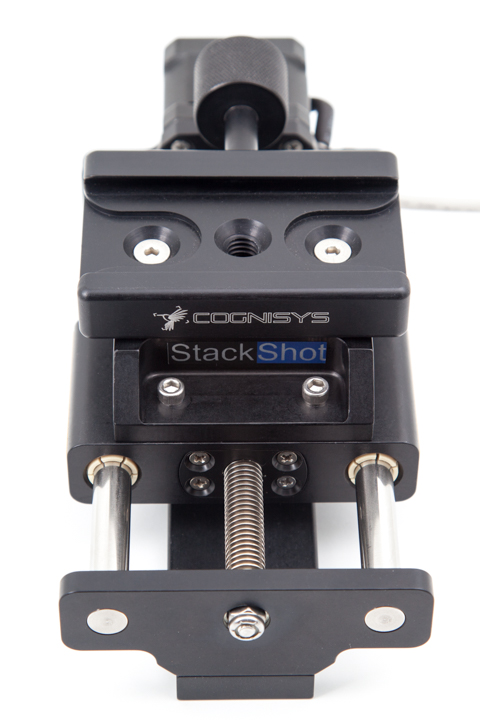 Bottom View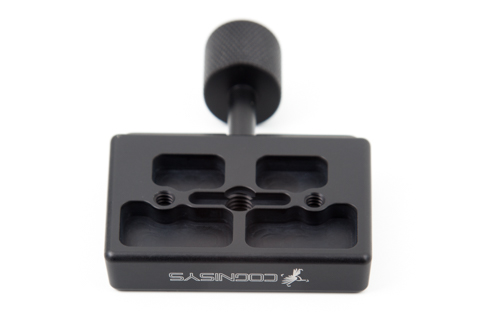 Reviews
Specs
Specifications and Dimensions
Outside Hole Spacing - 45 mm (1.77 in)
Outside Hole size - 1/4-20 threaded or #10-24 Thru
Center Hole Size - 3/8-16 threaded or 1/4-20 Thru
Knob Diameter - 25 mm (1 in)
Clamp length - 80 mm (3.15 in)
Weight - 150 g (5.4 oz)
Width: 100 mm (3.9 in) - including knob
Works with all Arca-Swiss compatible lens and camera plates
Accessories
Quick Release Clamp Accessories:
---