High Speed Shutter Support System This system will support your high speed shutter, controller, Li-Ion Battery, and camera to make the high speed shutter system portable. It includes an Arca compatible dovetail machined into the base as well as 1/4-20 tripod mounting options.

Package contains:
Insect High Speed Shutter Support
Velcro Strap - for Battery Pack
1/4-20 x 3/8" Thumb Screw - to attach shutter to bracket
1/4-20 x 5/8" Flat Head Bolt - to attach Arca Clamp to dovetail base (2)
1/4-20 x 1/2" Flat Head Bolt - to attach Camera to dovetail base
5/32" hex key
1/8" hex key
Features
High Speed Shutter Support System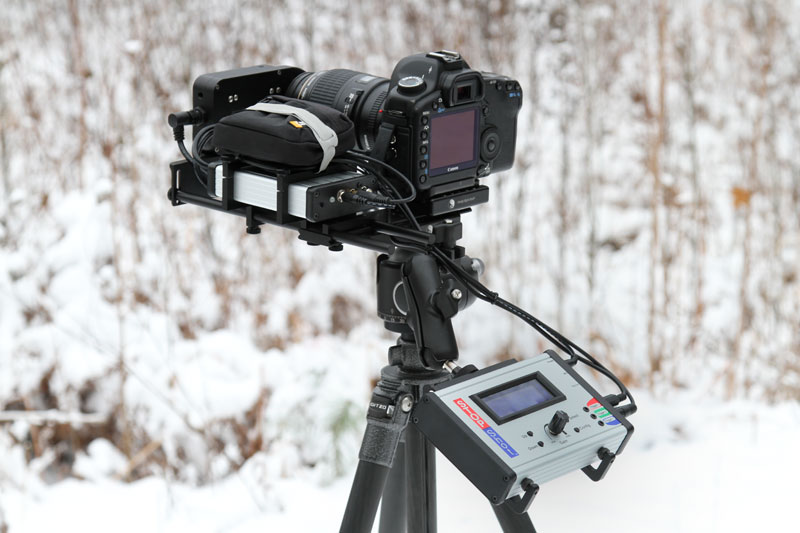 Shutter Support System Overview
The shutter support system gives you an easy way to set up the high speed shutter while keeping everything portable. The shutter support holds the High Speed Shutter, the Shutter Controller, and a Li-Ion Battery Pack all so it can be mounted on a tripod. As you can see from the image above it also has an Arca-Swiss compatible dovetailed base so the Controller Carrier Kit can be clamped on to hold your StopShot controller. This is the same bracket system used to hold the high speed controller on the Insect Rig. We have taken a modular approach to the shutter support and insect rig.
What's Included
The Shutter Support System is machined from T-6061 aluminum and includes all stainless steel hardware. The kit comes with the following:
Brackets to hold the camera, Li-Ion Battery Pack, High Speed Shutter and controller
1/4-20 thumbscrew to fasten shutter to front support
2 - 1/4-20 x 5/8" long Allen bolts to secure Arca Compatible Clamp to Dovetail Base (see image below)
1/4-20 x 1/2" long Allen bolts to secure camera to Dovetail Base.
3/32 Allen Key to remove shutter riser plate and controller arms - not required for field adjustments
Allen Key for 1/4-20 bolts
Velcro Strap to hold Li-Ion battery pack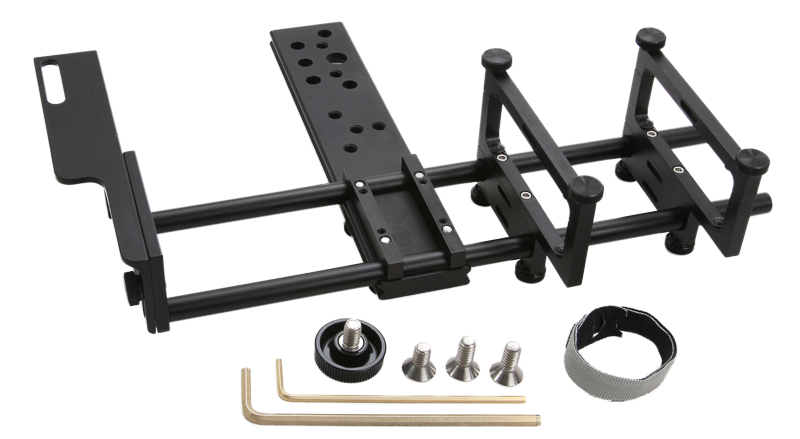 Different Lens Configurations and Mounts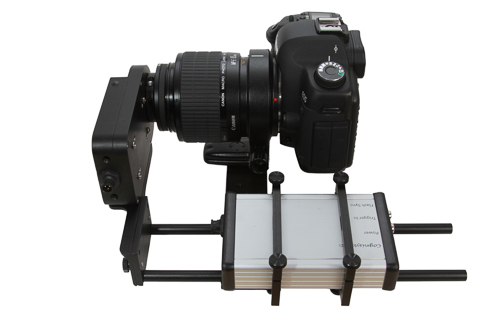 Short Collared Lens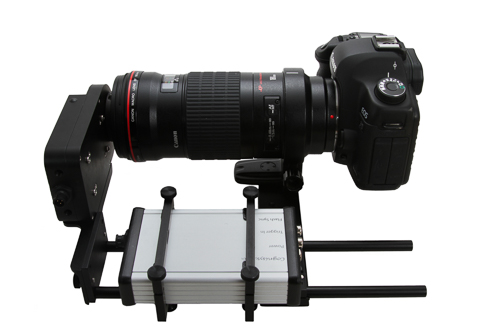 Long Collared Lens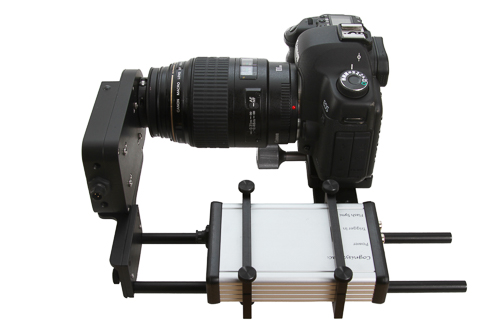 Camera Mounted Lens
Flexible Design
The design of the shutter bracket allows the mounting of many different cameras and lenses. The riser plate on the shutter support can be rotated to accommodate very short cameras like the Canon Rebel series or left in the current position for full size professional DSLR's like the Nikon D4. It can be used with lenses that have collars or those that do not. If needed the controller can be mounted on the top or bottom of the bracket, There are also additional slots in the bottom of the bracket that can be used to strap interconnecting wires to.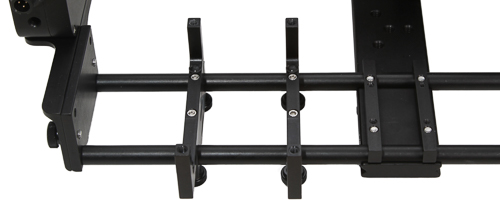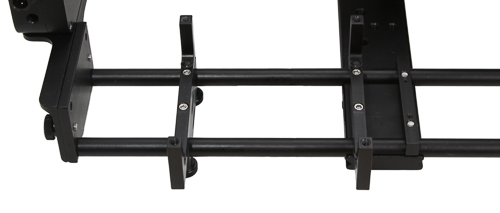 Tripod Mounting Options
The Shutter Support system can be mounted to your tripod in a couple of different ways. It has an Arca-Swiss compatible dovetail machined into it so you can just clamp onto it with your current Arca Compatible clamp. See the image above left, for an example, you can just see the top of the ball head the clamp mounts to. It also has several 1/4-20 threaded holes so if you can attach your tripod plate (see image above right).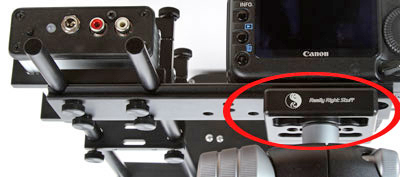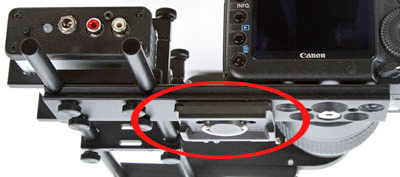 Camera Mounting Options
Just like the tripod mounts above the camera can be mounted in a couple of different ways as well. You can mount an Arca Clamp to the dovetailed base. See the image on the left. Or not, see the image on the right.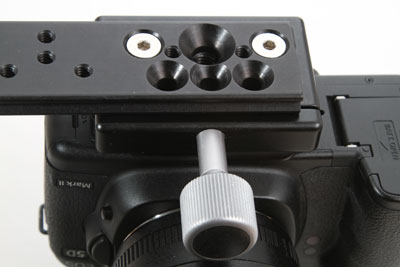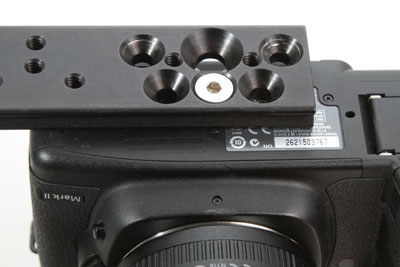 Reviews
Accessories
Shutter Support Accessories:
---
You May Also Be Interested In: