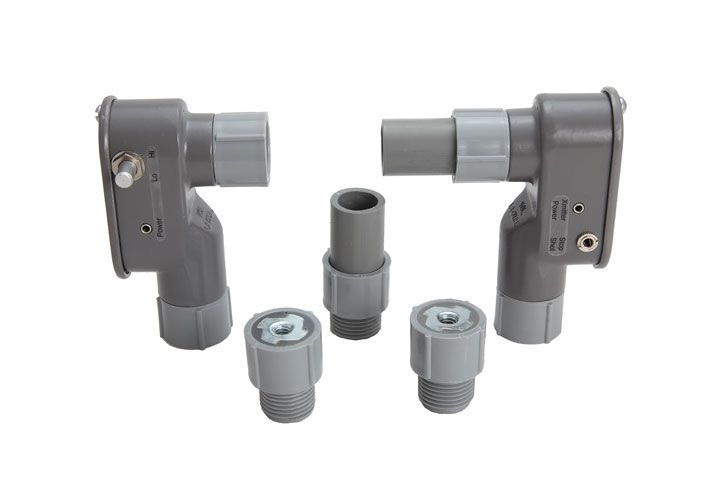 This IR (Infrared) beam sensor for StopShot contains both an IR transmitter and the beam receiver. It can be used to capture anything that moves between the elements. It works great for water drops and is sensitive enough to capture a .22 cal bullet. We recommend this sensor for ballistics, water drops or any studio work, it is not recommended for use in bright sunlight.

The transmitter for this sensor has a control to adjust the power output. A lower setting should be used when the sensor elements are close together. This setting will maximize sensitivity at short distances. If the sensor is used with more distance between the elements the power level can be turned up to a higher power setting to increase the range. The sensor has a range of about 0.4m (16in). without the IR Lens Assembly and about 2m (6ft) with it. Only use the IR Lens Assembly when necessary as it will decrease sensitivity when used at a close range.

This sensor set includes the following:
Beam Receiver
IR Transmitter
IR Lens Assembly
Tripod Mounts (2)
3.5mm 2m Cable
2.5mm 2m Cable

Cables not shown.  Requires the StopShot controller.
You May Also Be Interested In: