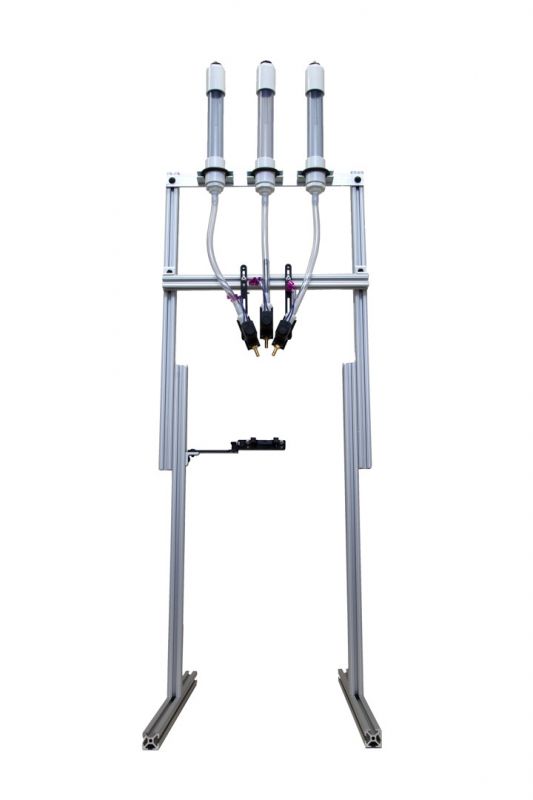 The Water Drop Stand provides an extremely flexible platform for your water drop setup. It allows the siphon height, valve height and sensor height all to be adjusted independently. It also allows the siphons and valves to be moved together for an over all siphon height of 45".
Constructed from 1" square extruded anodized aluminum T-slotted stock.
Does not include siphons, valves, U-Bolts, Mini-Beam Sensor or Water Valve Mounting Bracket. All of these products are included in the StopShot Studio 3 Valve Water Drop Kit.
Reviews
Specs
Shipping dimensions: 24"x4"x5"
Shipping weight: 8.5lbs

Distance between Legs (for drop pan): 12"
Base footprint: 14"x20"

Overall height (not including siphons): Adjustable from 24" to 45"
Support
Accessories
Water Drop Stand Accessories:
---