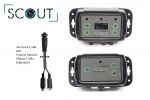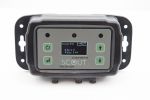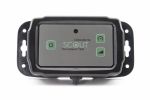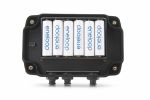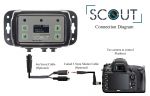 Scout is a rugged, weatherproof, long term camera trapping sensor. It will last 100 days on 6 AA batteries. The Scout transmitter and receiver use a modulated IR beam to detect subjects while filtering out nuisance triggers from changes in ambient light and rain. Scout features an OLED display for extremely easy set up - everything can be configured though the menu driven 4 button interface. No guessing and no DIP switches. The alignment feature makes for quick sensor alignment.
Includes:
1 - Scout Receiver
1 - Scout Transmitter
2 - 1/4-20 Aluminum Tripod Mounts
1 - Shutter Interface cable (Optional - See note below.)
Note: If you choose a camera-specific shutter cable you will also receive a 4m Scout Cable.    You do not need this cable if using our Camera Box.  Just select your shutter cable when adding the camera box to your cart.


Features
Scout - The Long Term Camera Trapping Solution
The Scout Trail Monitoring Sensor is a completely weatherproof, very rugged camera trapping trigger designed to be left in the field for weeks or even months at a time. The transmitter and receiver of this sensor form an IR beam that when interrupted triggers your DSLR or video camera. It can fire the camera directly with the included camera harness and shutter interface cable or it can be used with our Scout Cam-Box - when used with the Scout Cam-Box the system offers wireless triggering. The trigger is incredibly easy to use and has all of the configurable features you will need for your next camera trapping project. The Scout includes directional triggering, active and sleep time windows and it is all powered from six AA batteries. The system is available with two different transmitters, a base transmitter for lower cost, or the standard transmitter for the most flexibility. See a comparison.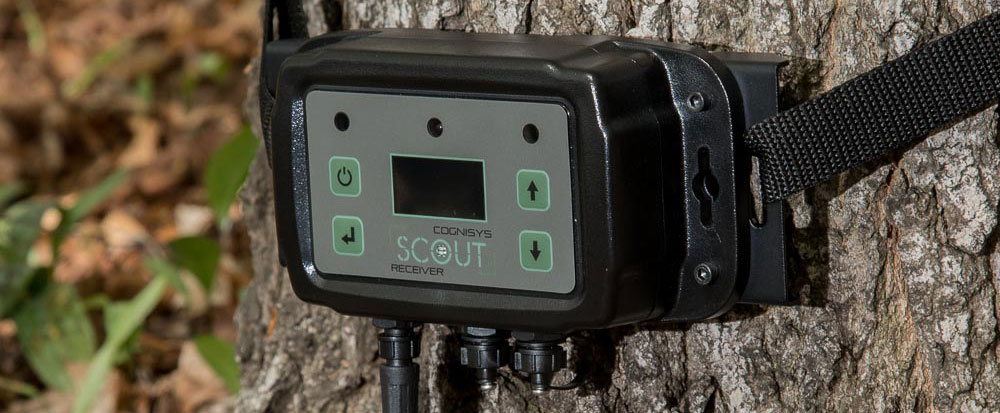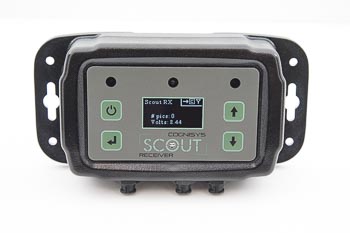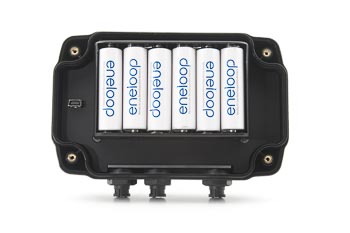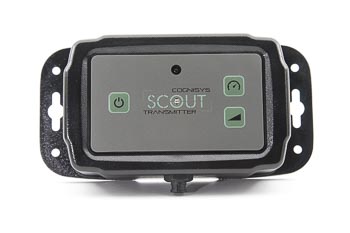 Scout Highlights and Features
Creates a beam that when interrupted fires your camera.
Very Rugged UV resistant polycarbonate housing.
Can be set up for directional triggering in order to avoid the infamous "butt" shot. (requires the standard transmitter)
Will not trigger due to temperature changes or rain.
Both Transmitter and Receiver powered by 6AA Batteries
Battery life on one set of Eneloop rechargeable batteries is at least 100 Days (25C)
Includes an external power jack for longer term assignments.
Easy to read OLED display.
Camera control is completely customizable - including periodic 1/2 press for keep-alive.
Start and Stop Video recording with Sony cameras using this the Sony Video Switch..
Wired flash control.
Real Time Clock
Two active time windows - Program the times of day you want the system to be active
Included aluminum 1/4-20 tripod mount
Housing is weather proof - designed to be left in the weather.
Features all weather proof connectors.
Can be locked up by optional Python cable for security.
Equipped with USB to facilitate firmware updates.
PIN based lockout system to prevent the mischievous from changing your settings.
Use this Scout Sensor and the Scout Scout Cam-Box for a complete wireless camera triggering solution.
Wireless Interface to Scout Flashes and Cam-Box
The Scout Beam Sensor can be used to with our Scout Camera Box or Scout Flash for a complete wireless camera trapping system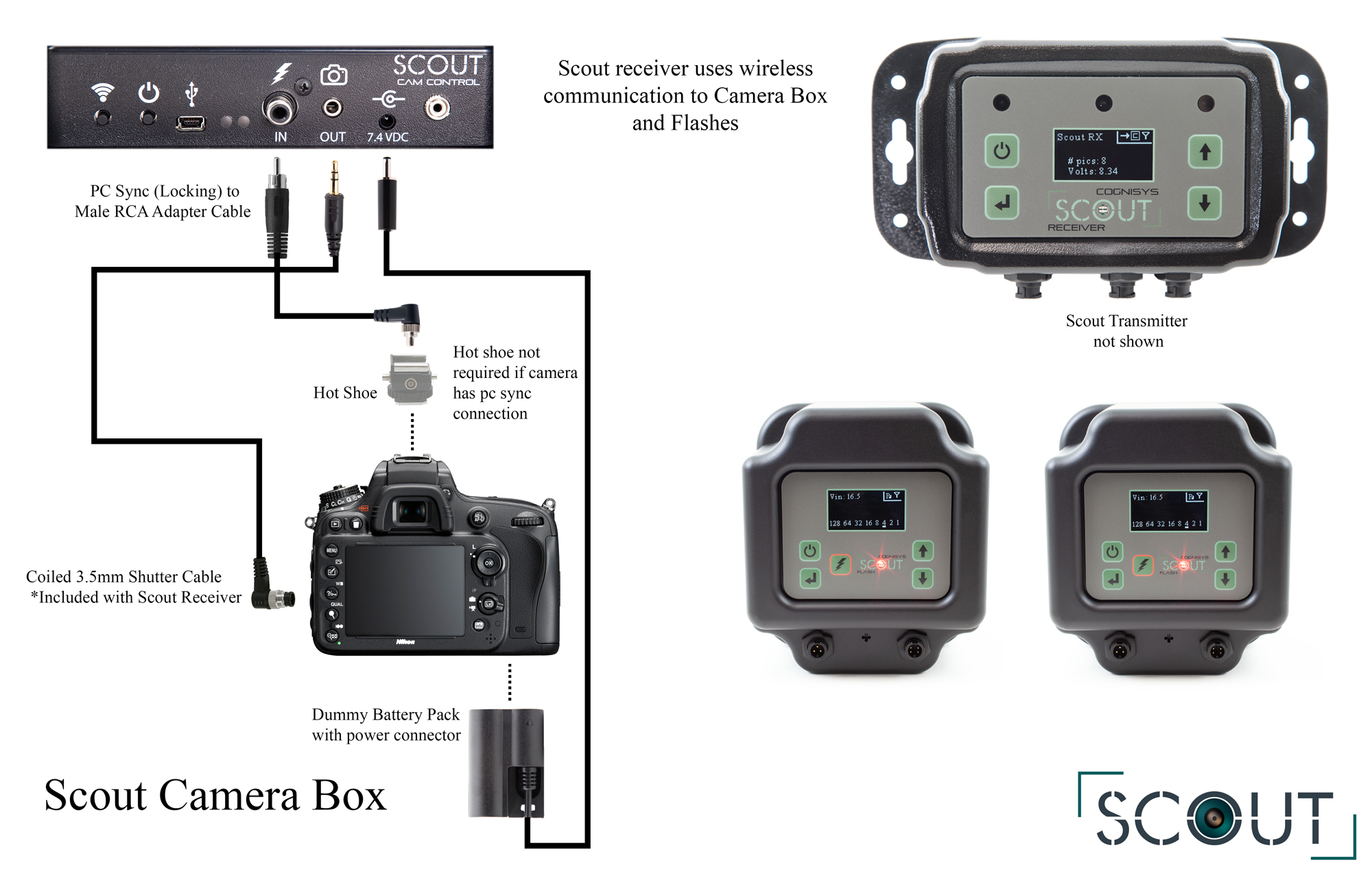 Connecting Scout to your camera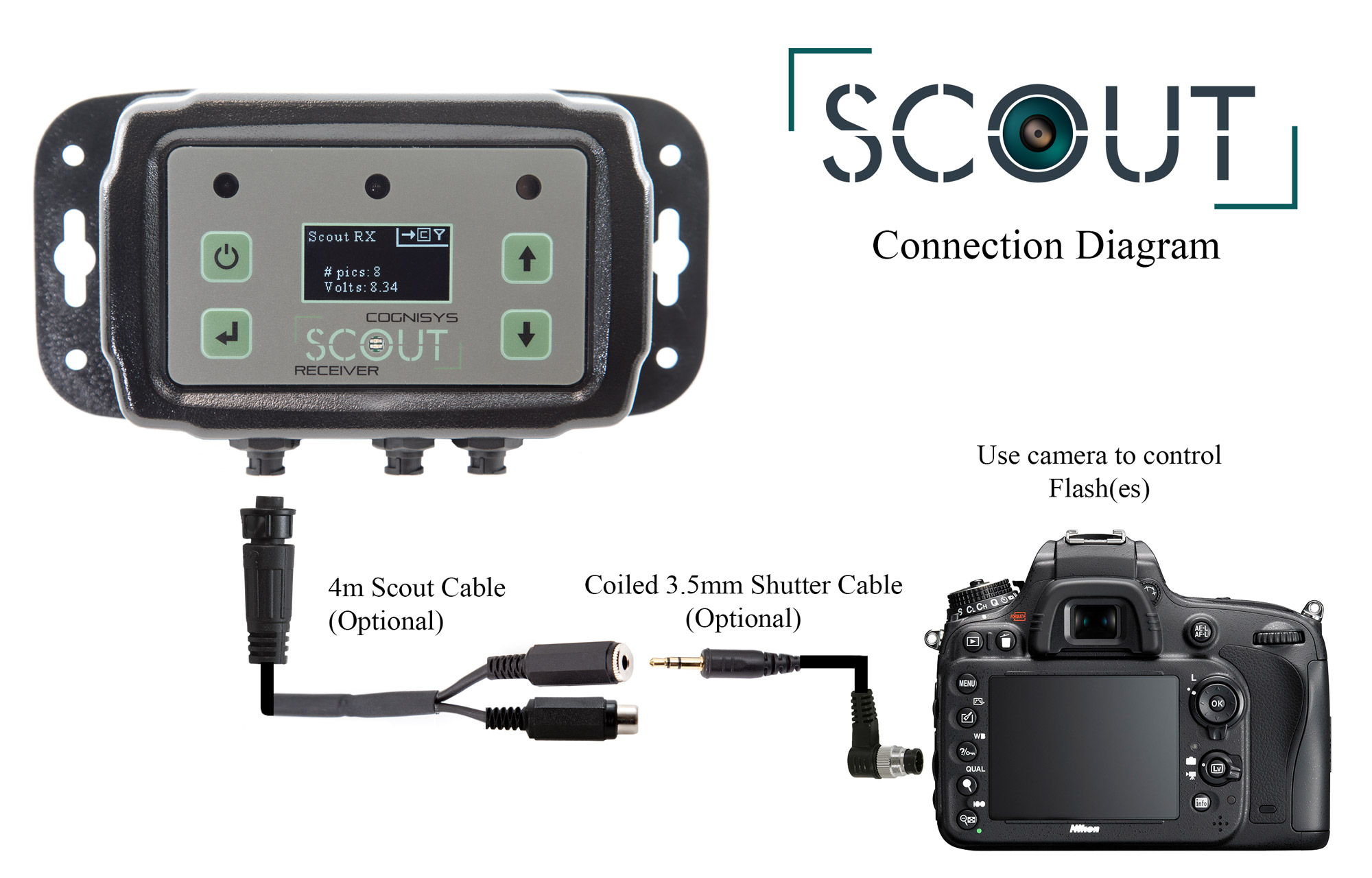 Camera Control
Most often when camera trapping you will use Scout to control the camera and the camera to control the flashes. This is the use case shown in the diagram. Scout interfaces with your camera using the same port where you would connect a remote shutter switch. The unconnected RCA connector in the diagram is the Flash-Sync-Input and is not used in this connection scheme. The default timing will assert the camera shutter and 1/2 press simultaneously so for most cases no additional configuration is required. If you need more control over your the shutter or 1/2 press controls of your camera no worries the Scout can be configured for any timing you need. You can also use Scout to stop and start video recording on your Sony camera with this optional cable.
Scout Security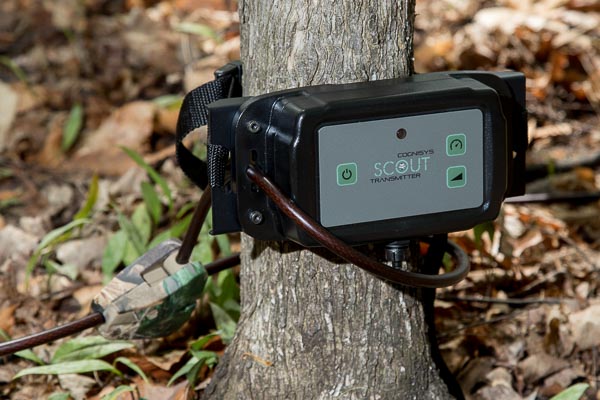 Cable Lock
Shown to the left is the Scout transmitter strapped to a tree with our optional tree bracket - both are then locked to the tree with a Master Lock Python Cable (5/16") Lock. Scout will accept cables up to 10 mm in diameter
PIN Lockout
Scout can be configured so that a 4 digit PIN is required to make any settings changes. Once the PIN Lockout is enabled Scout can not even be turned off without the PIN. Cognisys must be contacted to unlock the sensor if the PIN is forgotten.
Long Range and Timing Windows
Of course the best security is keeping the system hidden. Scout has long enough range that it is not necessary to place the transmitter or receiver right on the trails edge. Put them off the path to keep them hidden. Then the timing windows can be set so the system is active only when humans are less likely to be around.
See Who's Visiting - (The Flexibility of Scout)
One of the best things about camera trapping is that you never know who will show up. This camera trap was set up near a small spring where all sorts of critters would come by for a drink. A hearty thank you to the Transition Habitat Conservancy for giving Roy permission to set up his Scout and camera here. The images below were all captured in the same location.
If you click on the thumbnails and have a look at the larger images you can see bees and wasps flying around several of the images (they are very obvious in the Turkey Vulture image). With the Scout set to the fastest transmit rate and the highest sensitivity Scout was triggering on these insects as well as on the birds and mammals that were visiting. A quick change to the settings to reduce the sensitivity and transmit rate to medium eliminates these nuisance triggers without sacrificing any triggers from birds or mammals. Another change to the settings for this shoot was to add a time window for when Scout was active. Scout was set up to trigger only during the night time hours when the bigger critters come out. This cut way down on the number of small birds and squirrels triggering the system during the day. All of the squirrel images were eating up the flash and camera batteries. This gives you a feel for the flexibility of Scout for camera trapping. If you have done any camera trapping you already know you need as much flexibility as you can get.
Scout in the Field (Don't try this at home!)
While we certainly do not recommend submersing any of your camera gear including the Scout, we thought this was a pretty good demonstration of the durability of the system. Gerry Trudeau is a Scout owner in Canada, he lives in the Yukon at about 62 degrees north latitude. Just a bit further north than Anchorage Alaska. He recently sent the following note with the images below attached.
"Hi, I thought I'd send you a quick note on your Scout that is claimed to be weather proof. Attached is a photo of the scout transmitter while deployed. What you're looking at is the scout transmitter attached to a large tripod and they are both under a layer of creek ice. I had deployed a scout camera trap to catch some of the animals that follow the easy walking of the frozen creek. The following week we had a warm spell with above freezing temperatures. Just so happed I was also sick the following week and my trap was an hour drive and then a 45 min hike up the creek, needless to say, I wasn't able to retrieve it for a week. By the time I got there....my first thought was someone stole everything as nothing was there....On closer inspection, everything was submerged in water and trapped under a new top layer of ice. My camera and lens are totaled which I dug out first. I was expecting my scout receiver and transmitter to also be totalled and when I dug out the scout receiver, just for fun i hit the power button and saw the familiar "see ya" when it powers off. I decided to take a few photos digging out the transmitter and was equally shocked that it was still 100% functional. Later at home, I opened the battery compartment on both and both were perfectly dry. I was a little shocked as I don't have enough of the water tight caps for the connectors and the 3 pin connector on the transmitter only had a wrap of electrical tape around it. Pretty impressed with how rugged this unit is....I claim it to be ice and ice waterproof, never mind weatherproof. I lost my camera, lens and 2 SB 28 flashes but was very happy and amazed my scout survived."
Gerry, Yukon Canada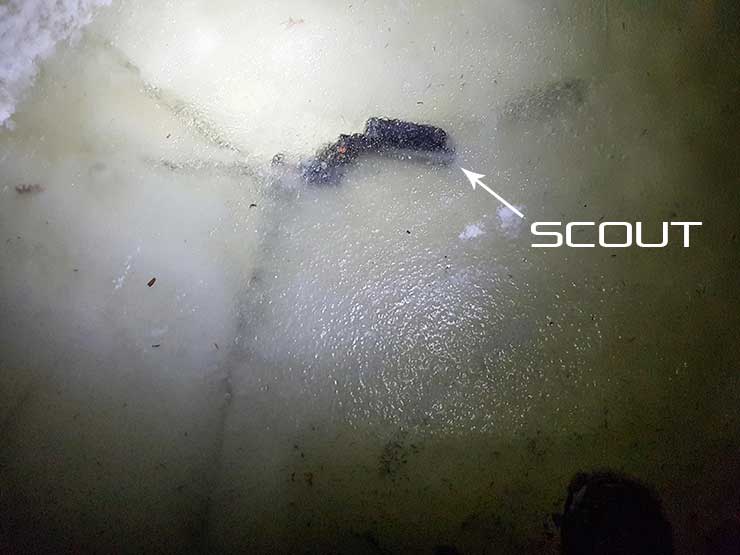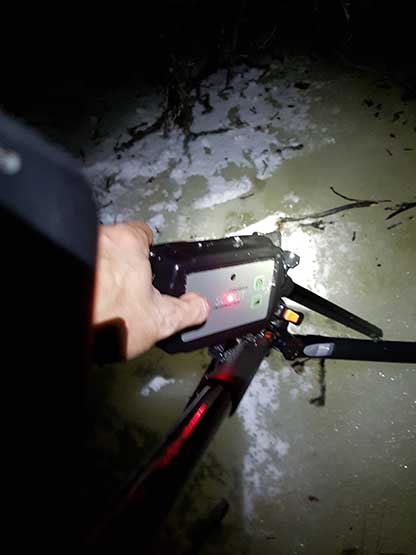 Some of Gerry's Other Work with Scout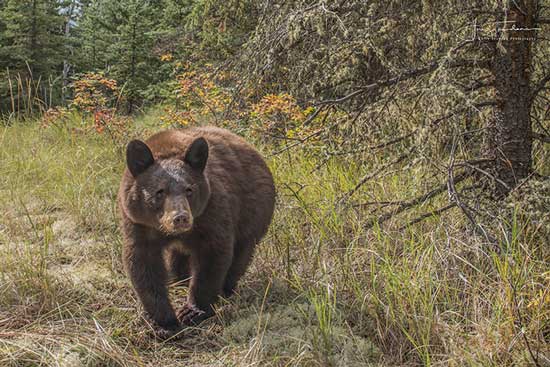 Many thanks to Gerry for sharing his story and images!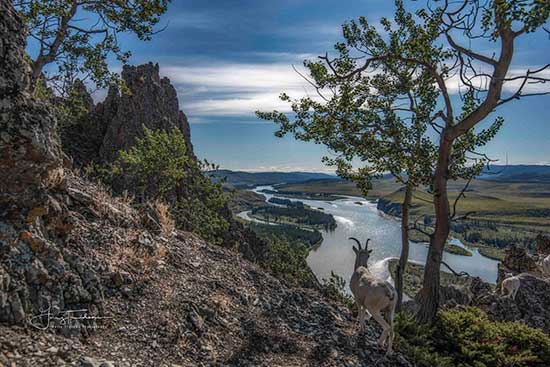 FAQs
Top Customer Questions and Answers (FAQ)
What is the difference between this product and the base version of the Scout Trail Monitor?
Do you have any How To pages for Camera Trapping?
What kind of batteries can I use in my Scout receiver and transmitter?
Scout is compatible with all AA style batteries including alkaline, NiMH (rechargeable), and Li AA batteries (like Energizer Ultimate Lithium Batteries).
I've just received my Scout, put batteries in it and turned it on in my kitchen and it doesn't seem to detect me when I block the beam - what is going on?
Scout uses a modulated IR signal for the beam - think of it as a fast blinking (modulated) beam of invisible light. This light is reflected very readily by light colored large surfaces like walls. The light source used in Scout is a similar light source to what is used in a remote control - if you point your remote control at a wall parallel to your TV it will work fine - this is the same thing with the Scout transmitter and receiver. When you have the Scout in a small enclosed area this light can bounce off the walls and ceiling preventing the receiver from seeing any interruption in the beam when it is blocked. Scout was designed for outdoor use where reflectivity is not an issue.
What type of mounting options are available for Scout?
Can I trigger video with the Scout?
Have additional questions about ordering and shipping?
Specs
Scout Specifications
| | |
| --- | --- |
| Scout RX and TX Housing Dimensions (L x W x H) | 140mm x 89mm x 38mm (5.5in x 3.5in x 1.5in) |
| Scout Beam Sensor Weight (no batteries) | 11oz |
| External Input Voltage Range | 5 to 20VDC |
| Max Distance between RX and TX - TX on High Power | 40m (130ft) |
| Battery Life - NiMH Rechargable Batteries | >100 days at 25C |
| Operating Temperature | -40 to 85C (-40 to 176F) |
| Response Time | 25mS - TX on Max Transmit Rate |
| Max Wireless Range | 30m (100ft) |
Support
How To
Accessories
Scout Trail Monitor Accessories:
Gallery
Customer Images Captured with the Scout System
---
You May Also Be Interested In: